| | | |
| --- | --- | --- |
| FreePress-FreeSpeech Banner | | |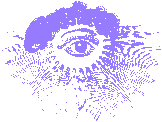 'Current Highest Mason'





Wayback Machine Internet Archive
http://web.archive.org/web/20040218000533/http://www.harrystrumanfreemasons.org/current_highest_mason.htm

Feb. 28, 2004


---
Who is Dick Cheney?
Dick Cheney - Vice President of the United States of America and Master Mason. Brother Cheney is the highest ranking US government official who is also a Freemason.
Return to the Table of Contents: ---> Harry S Truman Lodge
© Copyright notice - Unless otherwise noted, the contents of this entire web site are copyrighted as of May 31, 2002 by the Harry S Truman Lodge #1066 F&AM - You may not copy anything unless you obtain prior written permission of the Master of the Lodge.
---
Travel to the F.·.W.·. Middle Chamber
Our MasonStoppers Line
Send us in confidence details of cases where you think
Organized Freemasonry has personally hurt yourself,
family, friends, aquaintances, or community. We would
also appreciate any additional background information,
links, and references on Freemasonry and the Occult.
Help us take a bite out of Freemasonry.
13,361,778 (13/02/07)
FastCounter by bCentral



Date Of Raising
June 24, 6000 A.L.




Save this site. Mirror it, if it goes 404.