| | | |
| --- | --- | --- |
| FreePress-FreeSpeech Banner | | |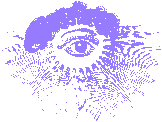 Protestantism and Freemasonry - The KJV, Bacon, Fludd, Luther, and Rosicrucian Cabals
33 Treatises and 15,000 Errors?

Note Masonic Symbols on this Official Royal Stamp
St. Georges Chapel, Windsor Castle
'The Royal Colours'
Grand Master Installation, Grand Lodge of Victoria, Australia
'The Royal Art'
The Original King James Version Frontpiece
Rolled-up trouser legs...
As we now know, some of the chief architects of the Reformation - Martin Luther, Philip Melanchthon, Johannes Reuchlin, Jan Amos Kozmensky - belonged to occult societies.

Malachi Martin
The Keys of this Blood
Two of 'Protestant' Freemasonry's Parading Political Fronts
The Orange Order in the British Commonwealth, the Ku Klux Klan in the U.S.A.
Travel to the F.·.W.·. Middle Chamber
Our MasonStoppers Line
Send us in confidence details of cases where you think
Organized Freemasonry has personally hurt yourself,
family, friends, aquaintances, or community. We would
also appreciate any additional background information,
links, and references on Freemasonry and the Occult.
Help us take a bite out of Freemasonry.
13,361,778 (13/02/07)
FastCounter by bCentral



Date Of Raising
June 24, 6000 A.L.




Save this site. Mirror it, if it goes 404.